It's been a high tempo summer for the NZDF, writes Defence Minister Hon Ron Mark. White Island/Whakaari recovery, Southland flooding evacuation and Australian bushfire assistance underline need for resource availability.
Last year the New Zealand Defence Force were involved in 58 operations. The summer period was a particularly busy time, as on top of our usual deployments we responded to consecutive humanitarian assistance and disaster relief operations. 
The women and men in our Defence Force are our greatest asset and were there to support our community and our neighbours when it mattered most. There was little respite as we went from one key operation to the next, starting with the recovery operation at White Island/Whakaari.
The HMNZS Wellington set off and at the request of NZ Police we planned the operation. Eight of our brave women and men ventured onto White Island/Whakaari, demonstrating the professionalism and high capabilities of our personnel. 
On top of this, the Australian bush fires kept NZDF busy as 118 personnel were deployed to Australia to assist our neighbours. This support was being provided in addition to the NZDF firefighters deployed to bolster numbers of emergency responders on the ground.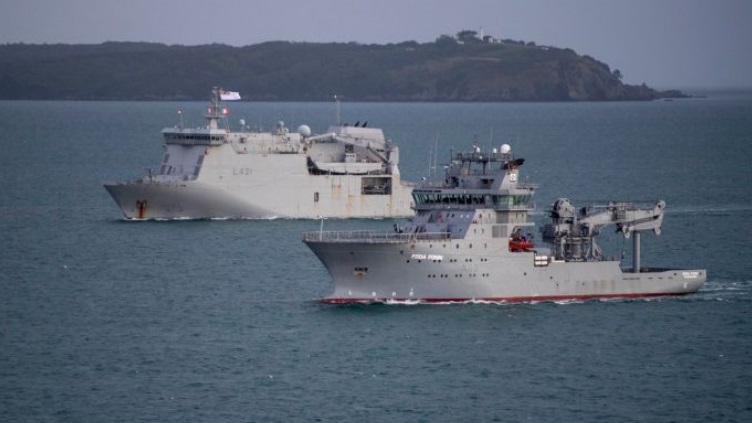 These NZDF personnel, many who had cut their holidays short, included New Zealand Army engineers, plant operators as well as medical and environmental health teams. Three NH90 helicopters were in the air for over 180 hours and our C-130 Hercules transported 60 Australian Defence personnel, 14,600lbs of equipment and 45,000lbs of firefighting foam between regions. 
A Boeing 757 also completed a quick stopover to uplift 54 Republic of Fiji Military engineers from Nadi to Australia – an example of our pacific partnerships in action.  
We were proud NZDF was part of the response but there was no time to rest. NZDF assistance continued back home as we travelled straight down to Invercargill with a NH90 helicopter and two Unimog vehicles, each with four personnel, to assist in the evacuation of people trapped by flooding in Southland. NZDF liaison officers worked with Civil Defence Emergency Management to coordinate tasks and resources as part of the civil defence emergency response in the region. 
The past three months have also been a busy time for one of our biggest deployments, as every summer our Defence Force provides support to Antarctica NZ and the US Antarctic Programme. 
This year, 212 Royal New Zealand Navy, New Zealand Army and Royal New Zealand Air Force personnel were deployed in support of Antarctica missions. This deployment includes up to six C-130 Hercules flights and four Boeing 757 flights as well as support to Terminal Operations at Christchurch International Airport. 
Our McMurdo assistance included load and passenger processing, fuel delivery, and ship off-load teams. Scott Base support included light engineering teams, plant operators, cargo handlers, communications and administration staff. 
The NZDF's new ice-strengthened naval tanker is due to be commissioned later this year and will provide further support activities to Antarctica.
Looking ahead, it is clear we will continue to face an increasing likelihood of concurrent HADR operations. The impacts of climate change will have enduring implications for our Defence Force and close partners, especially in the pacific.
While our Defence Force continues to demonstrate its ability to lean in and support other lead agencies, both at home and in our region, the summer period highlighted challenges which stressed the urgency of further capability spending.  
Challenges arose for the C-130 crews on the mission to support the Australian bush fire response. Unfortunately one of the C-130s first on the ground broke down.  A second C-130 had to be sent over, along with a new engine, before joining the firefighting response.
If this summer period has shown us anything, it's that our Defence Force needs to have the resources available to meet our operational and strategic priorities – we need to be resilient and we need to be able to respond to incidents that occur concurrently.
---
---
Investment in defence capabilities is critical to our national resilience and has been deferred for too long. As I've previously said, progressing the procurement of the C-130J Super Hercules continues to be my highest capability priority as Minister of Defence.  This upcoming purchase will be integral in avoiding and responding to future challenges.
I am proud of the Coalition Government for making the decision to select the highly capable Super Hercules as the replacement for our aging 1960s era C-130s. We are on track to deliver and I look forward to making an announcement in the coming months.   
It's been a good year for the Defence Force, due to the support from the Coalition Government. The last two budgets have seen the greatest injection in defence capital funding in decades. We're also seeing a political consensus on defence spending which we haven't seen before. 
Last month I also announced another Defence Capability Plan 2019 investment, following the signing of a contract to replace the NZDF's aging fixed high frequency radio capability with modern equipment. Our service women and men rely on this capability when operating in some of the most remote regions on the planet, from deep in the Southern Ocean to the vastness of the Pacific. 
High frequency (HF) radio provides communications coverage in places that satellites cannot reach and is an essential back-up system if satellite communications fail. HF radio is also more resilient to cyber-attacks. It will boost national resilience, by helping emergency services maintain communications during a crisis.
The project, which will be delivered by Babcock NZ, has a capital budget of $26.6 million and is expected to be fully operational by August 2023.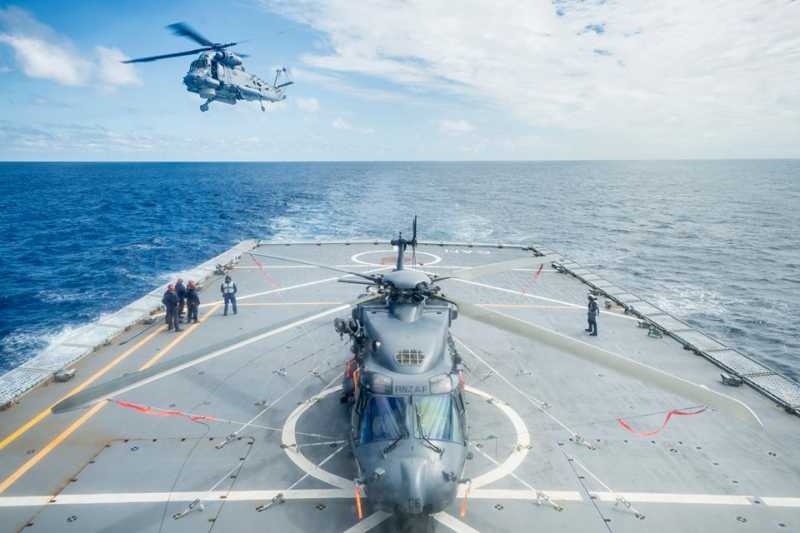 Looking at the year ahead, the Ministry of Defence has also released a request for tender and is currently seeking proposals on a range of domestic response vehicles, with delivery expected before the end of 2022.  These include, domestic and rural fire engines, airfield response appliances, aircraft refuelling tankers and NZ military ambulances.  
There's more good news in that further planned investment has also gone to market seeking proposals to upgrade the external communications systems of HMNZS Canterbury and the Offshore Patrol Vessels, HMNZS Otago and Wellington. Delivery is also expected before the end of 2022.
These ships conduct fisheries patrols, protect our borders, and support our disaster relief operations. Communications at sea is critical, for safety of crews, and to ensure New Zealand vessels are able to operative effectively together and with our partners.
The Coalition Government's Defence Capability Plan 2019 has set out our programme for addressing previous neglect, and we are delivering it. Significant work is also underway on our other high priority – delivering an improved defence estate, and implementing the infrastructure pipeline of the expanded $2.1 billion Defence Estate Regeneration Programme. 
We are not finished yet – watch this space.