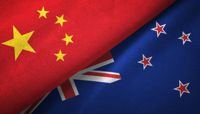 Category :

News

Author:

Hongzhi Gao, Ivy Guo and Monica Ren
OPINION: New Zealand and China are being pushed toward further regional economic integration as part of the Regional Comprehensive Economic Partnership (RCEP) signed last month.
On the face of it, the RCEP is a positive step for cross-border investments. It further integrates trade between the two nations, along with Japan, South Korea, Australia and the ten countries in the Association of Southeast Asian Nations (ASEAN).
Details

Category: News
Hits: 60
Read more: As China's trade war with Australia shows, New Zealand must be careful to balance its own economic...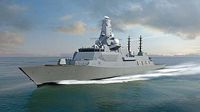 Category :

Defence

Author:

Thomas Manch
New Zealand's place in the world is increasingly threatened as the post-World War II international order collapses and a power shift between the United States and China squeezes countries in the middle.
This picture of a "turbulent" world comes from newly released briefings to new Cabinet ministers written by the Ministry of Foreign Affairs and Trade (MFAT), the Defence Force, and intelligence agencies the Security Intelligence Service (SIS) and the Government Security Communications Bureau (GCSB).
Details

Category: Defence
Hits: 146
Read more: Government briefings say threats to New Zealand grow with a 'receding' world order
Article:

https://www.stuff.co.nz/national/politics/123706960/government-briefings-say-threats-to-new-zealand-grow-with-a-receding-world-order

:

Note from Nighthawk.NZ: