On our way to the Taieri Bowling Club Massive Annual Garage Sale we decided we were thirsty and needed a coffee. I mean it was a long drive to get to Mosgiel from Dunedin... Oh who am I kidding we just wanted a coffee and the Mosgiel Food Talk has a Cafe... thing is we are not 100% sure the actual name of said cafe.
Name: Food Talk
Address: 102 Gordon Road، Mosgiel 9024
Website: https://www.facebook.com/Food-Talk-Mosgiel-105277250874806/
The Cafe is just as you walk in however there is also two or three other eateries in there; like a sushi bar I think, Thai takeways etc. The also had a play area for kids which was nice to see.
There was a pretty good selection on cabinet food, cheese rolls scones, sausage rolls, and a variety of other goodies. However cheese rolls it was and a couple of coffee's.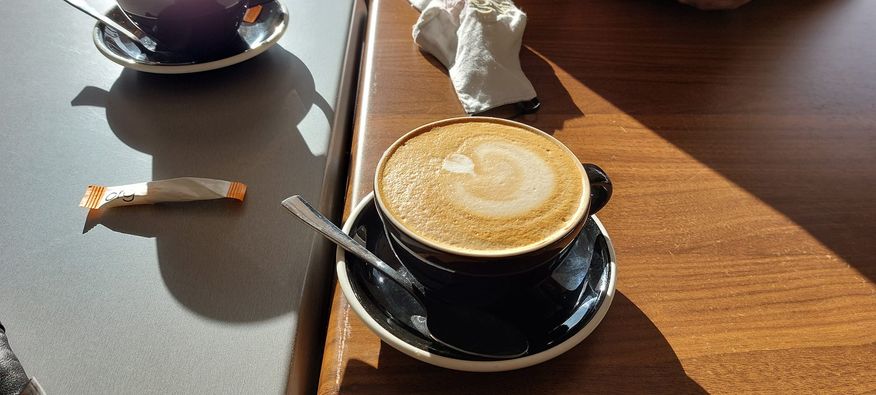 There were not that many people there when we arrived and quickly found a seat by the window with the sun streaming which was nice and it did not take long before our coffees arrived. While the coffee was nice it was borderline a cappuccino. However was still pretty good.
---
READ MORE
---
Our cheese rolls were not long and were warmer than a lot of other places seem to do, we both commented properly heated. We added the butter, and Xaria commented that probably didn't need to do that as it looked like it was heated with butter on top any way... I just said "gooey goodness..."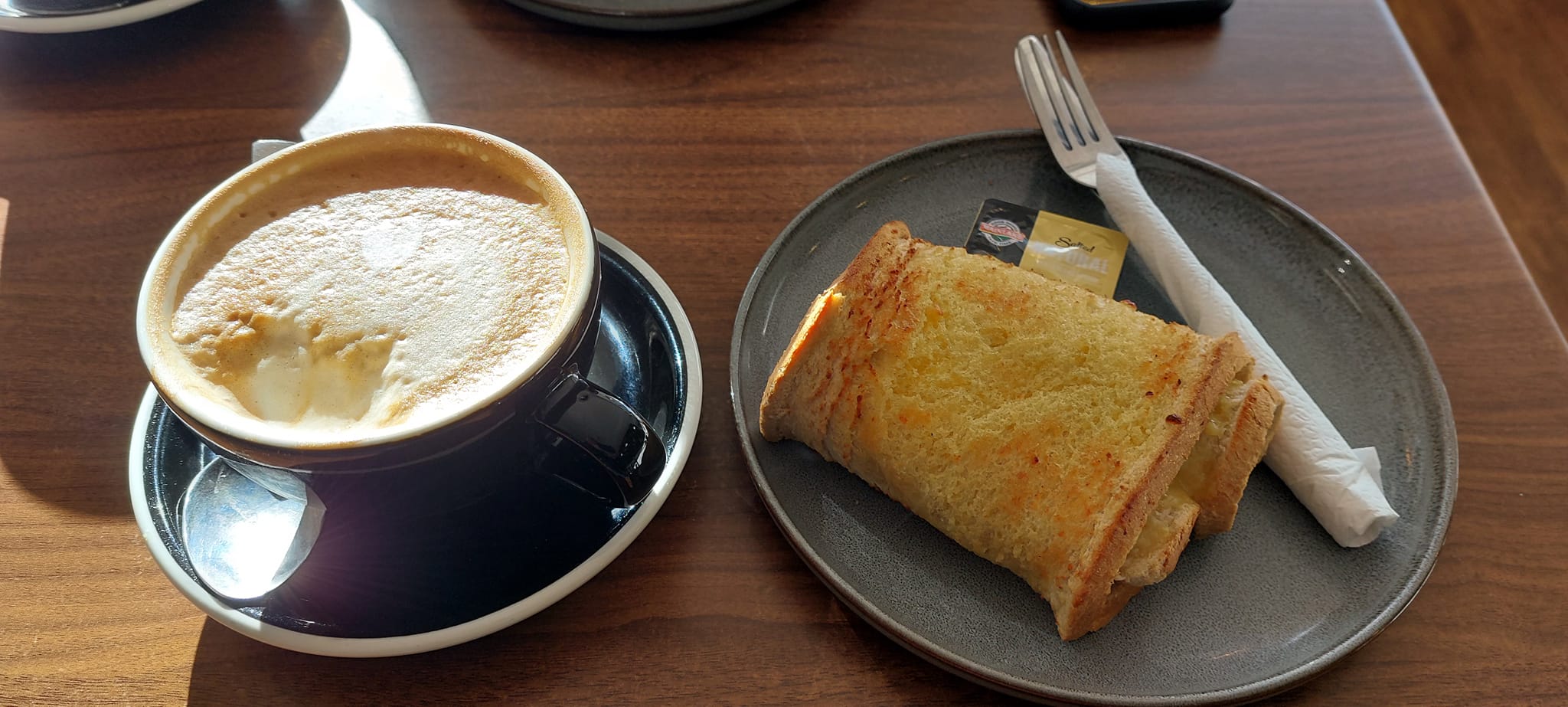 I thought the cheese rolls were pretty good, however Xaria said hers probably could do with a bit more cheese... where as mine was pretty good and definitely had enough cheese. Being made in house and not by a machine it means they are not going to get the exact measurements in all of them all the time. However Xaria still enjoyed it.
Price was was pretty good at only $21.50 for two coffee's (one of which is a soy milk) and two double cheese rolls. The staff were pretty friendly.  So did it have that cafe feel to it... this one is a tough call... as meets all requirements (by our standard) ie; dine in or takeway, must have the seating, must have serve over counter cabinet food, and must do coffees. So if meets all requirements, however would it be a place you would go for catch up and a chin wag with your friends, well having the different choices of food was good, having the kids area as well... it all depends, if I was in the area sure, but I don't know if it has that cafe culture feeling to it or not... like I said this one is a tough call.
That being said we both enjoyed our visit and would happily go back.