It was a pretty miserable day so we decided t go to a cafe to have a coffee, today we choice Good Earth Cafe.
Name: Good Earth Cafe
Address: 765 Cumberland Street, Dunedin North, Dunedin 9016
Web: https://www.facebook.com/goodearthdunedin
Today's write up blog is going to be pretty quick... simply because ...Good Earth Cafe is a cafe, and had pretty good coffee and pretty good scones. So there is not a lot else to add. There is only so many ways I can sugar coat the same story.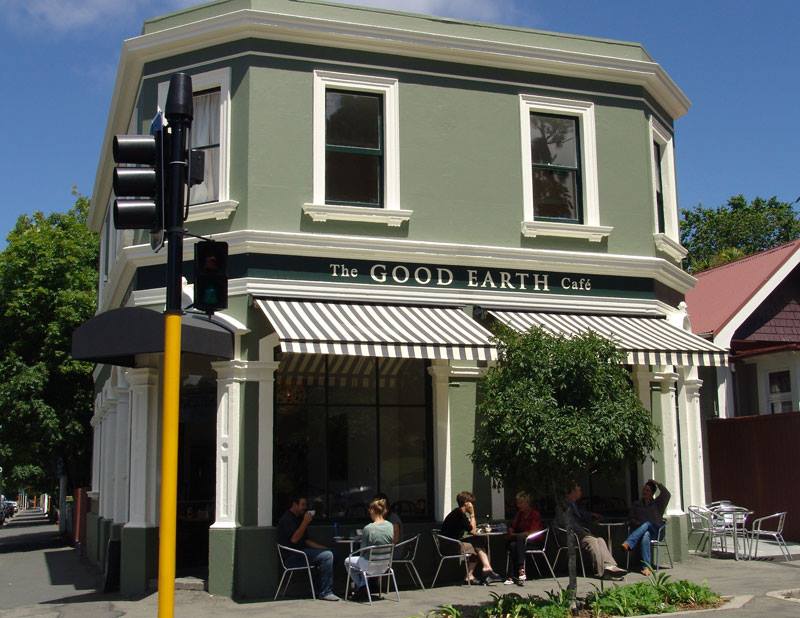 Finding a car park which surprises us was relatively easy and pretty close to the cafe considering it is on the one way system.
There already quite a few patrons already there enjoying their meals and coffee's. But not overly busy enough to give the cafe atmosphere with out having the feeling of being rushed.
They had a good selection of cabinet food to choice from though I didn't see sausage roll. However we both choice the savory cheese scone and our standard coffee's.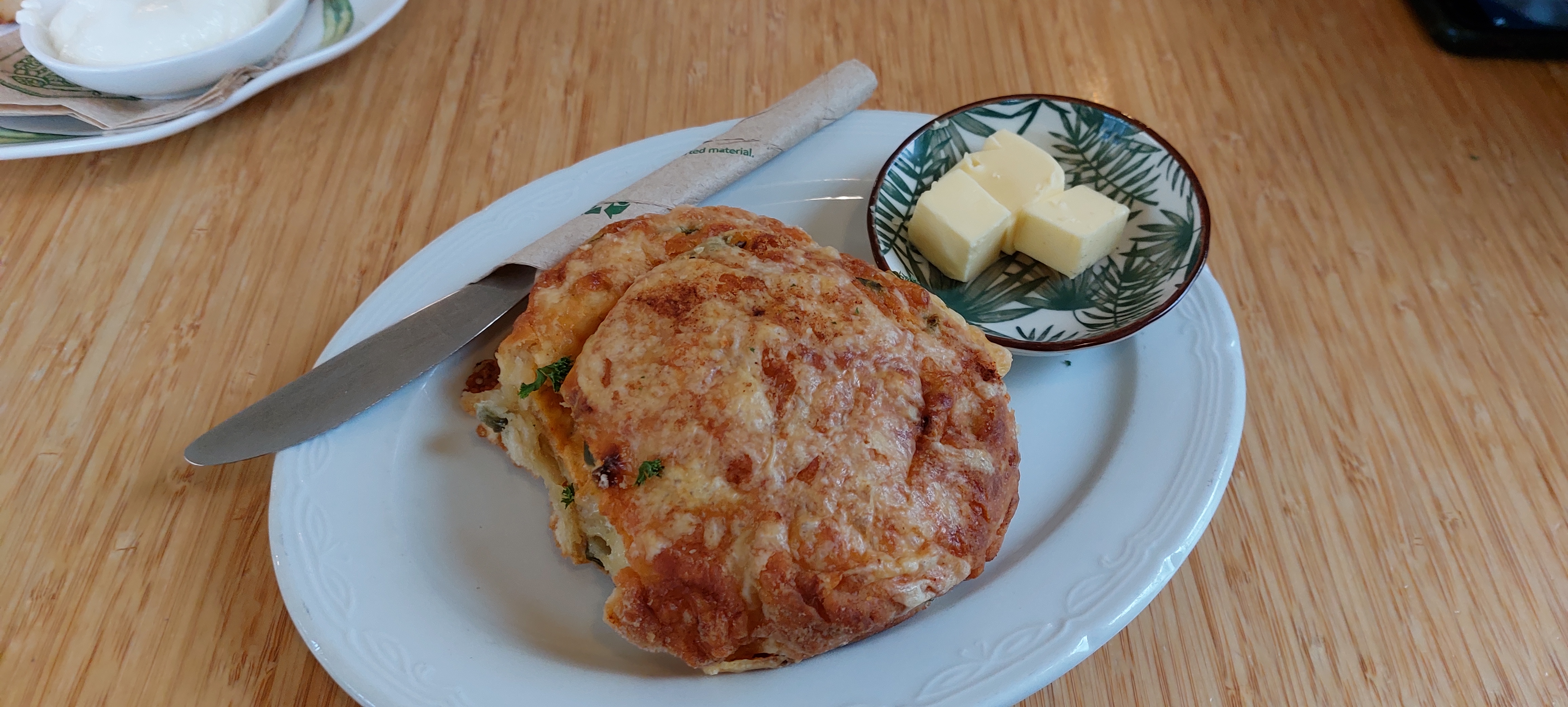 We found a table and scones and coffee's came fairly quickly and as I said a above the scones were pretty darn good, and the coffee satisfactory. (Again we don't critique the coffee unless it is really bad... and it has to be really bad)
The price wasn't that bad, and the staff were friendly enough. Good Earth Cafe does have that cafe feel to it. It had various artworks for sale on the walls. There were enough people there to help with that atmosphere with being over crowded, music in the background even to being in an older Dunedin Building helps with this. It is a place you would meet up with your friends for a good chin wag and not feel rush at getting the move along.
Overall both Xaria and I enjoyed our visit.