Today (PST), on the 79th Anniversary of the Attack on Pearl Harbor, HMNZS Te Kaha sailed into the Harbor for a short logistics stop on her transit to New Zealand.
The ship is seen between the two iconic U.S. Navy memorials that book ended the significant US involvement in World War II.

On the right is the USS Arizona Memorial that sits above the ship that was hit by Japanese torpedo bombers on 7 December, 1941 and exploded and sunk at 0806 with the loss of 1,177 officers and crew. The memorial was dedicated in 1962 to all those who died during the attack.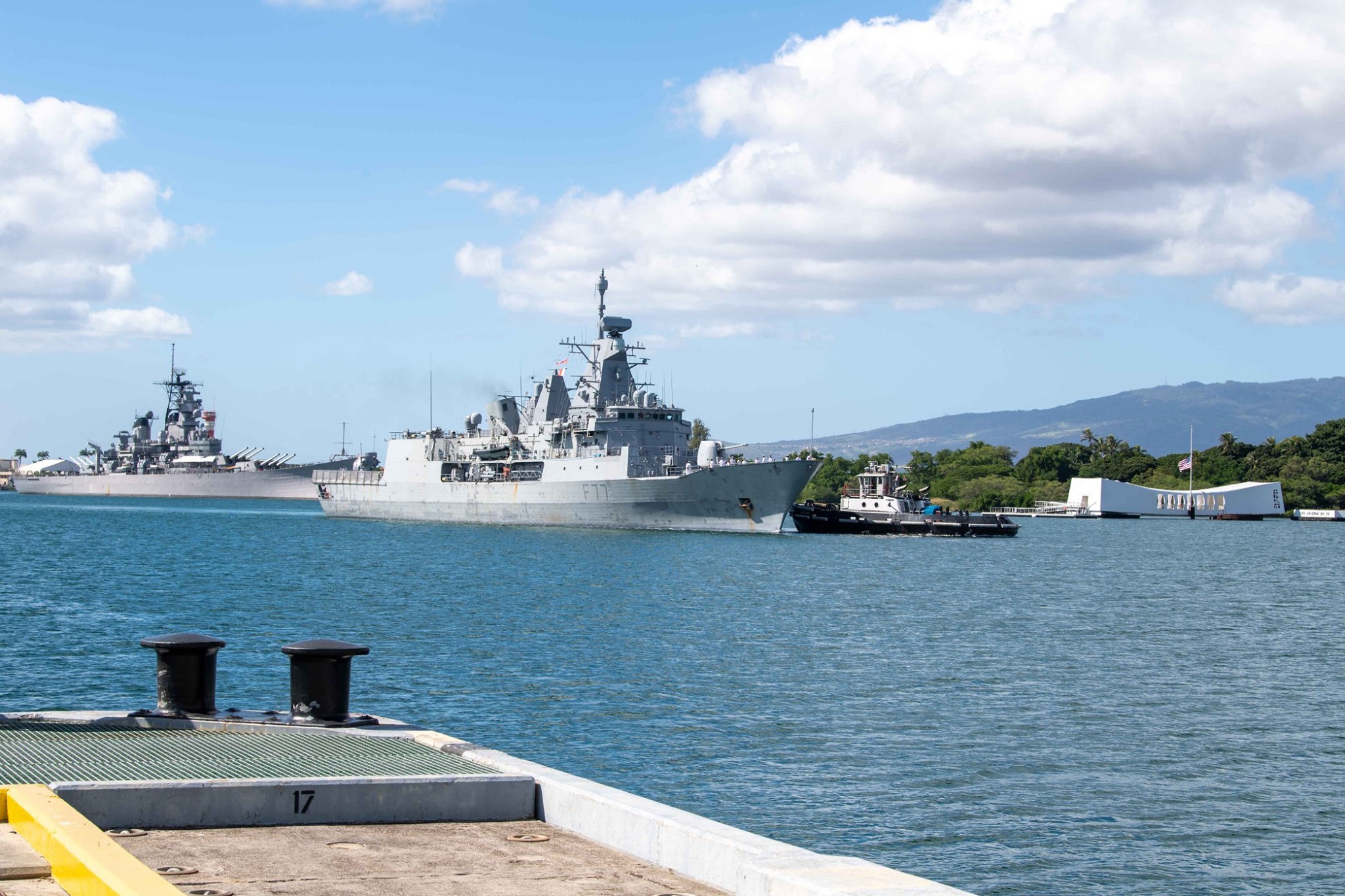 On the left is the battleship USS Missouri (Mighty Mo) which accepted the formal Japanese Surrender in Tokyo Bay on 2 September 1945.

Commander Brock Symmons, the Commanding Officer of HMNZS Te Kaha, said the ship's company were well aware of the occasion. "While only a brief visit, it was poignant to be visiting on 7 December. The importance of the date and its memory was in all of our minds. It was a privilege to be able to pay our respects to all service people and civilians who died or were injured on that terrible day."

In keeping with the mandatory Ministry of Health guidelines, it will be a contactless logistics stop and the crew of Te Kaha will be staying aboard the ship with no interaction with locals.