Well, we all know about the Defence Capability Plan 2019 was released in June 2019, and now we now know that the NZDF  wand and the NZG want another or 2nd sealift ship bigger and better than HMNZS Canterbury, with a proper "well dock",  that can hold/hanger more aircraft, vehicles and troops, ie; a proper LDP even possibly a smaller LHD (but I doubt that) also to replace Canterbury around 2035 giving the Navy 2 LPD sealift fleet. 
From the 20 billion basically 2 billion has been budgeted for these to ships. However, I wish to point out that HMNZS Canterbury's replacement is not budgeted in the DCP-2019 as a further budget will be made closer to the time. Same with the ANZAC frigate replacement.
So leat's look closer at what is being upgraded or replaced, and a very quick look at possible options (without going too deep into the many options available)
Projects in progress and or have already decided upon purchase option.
HMNZS Endeavour our loyal tanker for 30 years which quietly plodded on doing her duty, supplying fuel to our Navy, and our allies, disaster relief during the Kaikoura earthquake and many other HADR operations. She was deployed on operational duty to Bougainville as well as East Timor. However, She became more and more obsolete as the years went on, requiring a retro-refit of a double skin hull around her tanks in 2013. This refit reduced and limited her fuel carrying capability but gave another few years of loyal service when she was decommissioned in late 2017
The new tanker "HMNZS Aotearoa" is due to be in service this year 2020. With twice the displacement of around 26,000 tonnes, Aotearoa can carry more fuel 8000 tonnes, more aviation fuel  1500 tones and 150 tonnes of fresh water. She will be ice-strengthened to Polar Class 6 and have winterisation features for when she is in the Antarctica supply McMurdo and Scott Base.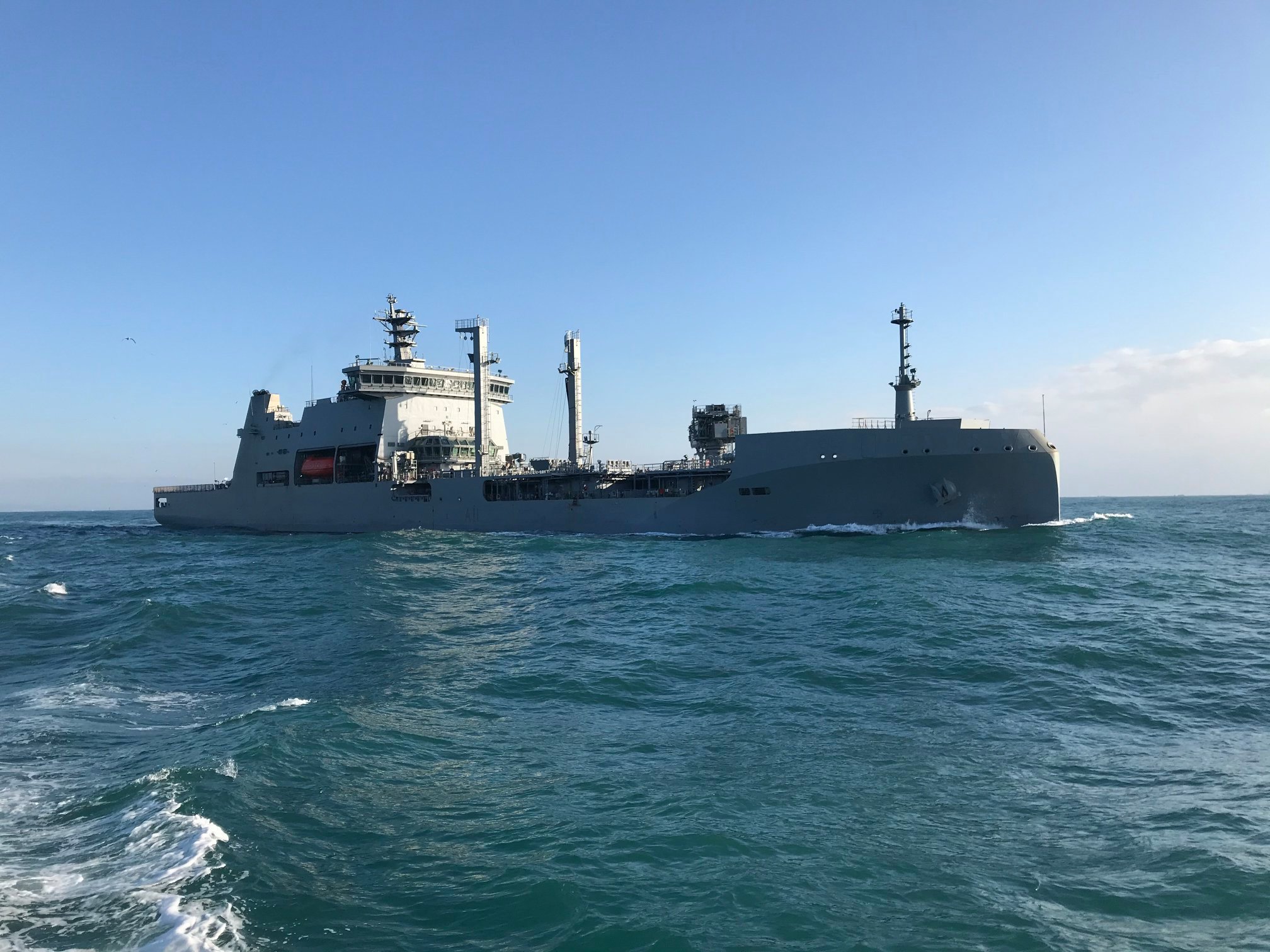 HMNZS Manawanui another vessel in the Royal New Zealand Navy that just plodded on and did her duty. The Dive tender was commissioned in 1988 and been instrumental in the Pacific clearing WWII mines and explosives, and recovery of many items like the crashed aircraft of 2degrees boss Eric Hertz in 2013.

HMNZS Resolution had 15 years of loyal service surveying New Zealands forever changing coast as well as up and around the Pacific. Resolution replaced HMNZS Monowai and Tui the two ghosts of the Coast as they were known as.
The Dive and Hydrographic Vessel "HMNZS Manawanui" III has been commissioned. To replace both HMNZS Manawanui II and Resolution. This vessel used to be the offshore support vessel "MV Edda Fonn"  and sold to the RNZN in 2018 after a minor refit and re-engineering for military support in 2019 she was commissioned in June 2019. This is a major upgrade to the previous vessels for both diving support and surveying.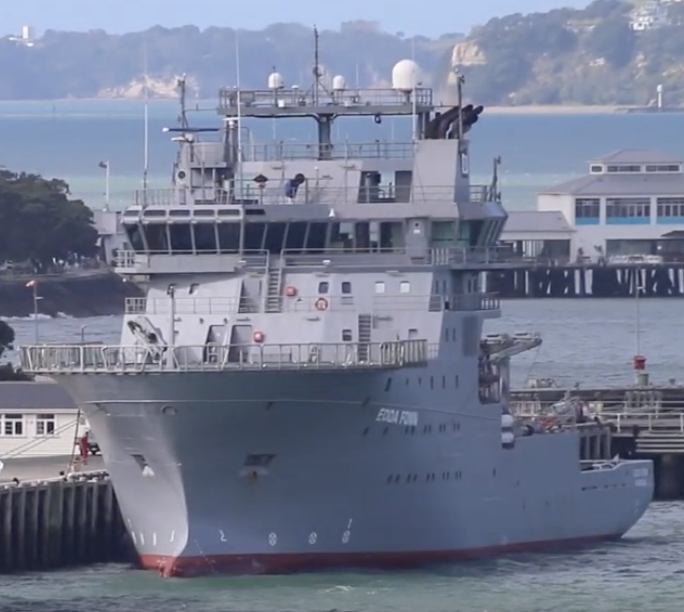 HMNZS Te Kaha, HMNZS Te Mana. The two ANZAC class frigates of the RNZN while the controversy over them when they were built and not getting the 3rd and 4th... They have become beloved around the country by most people. however, their systems are now obsolete to be a capable fighting ship in a modern scenario.
---
---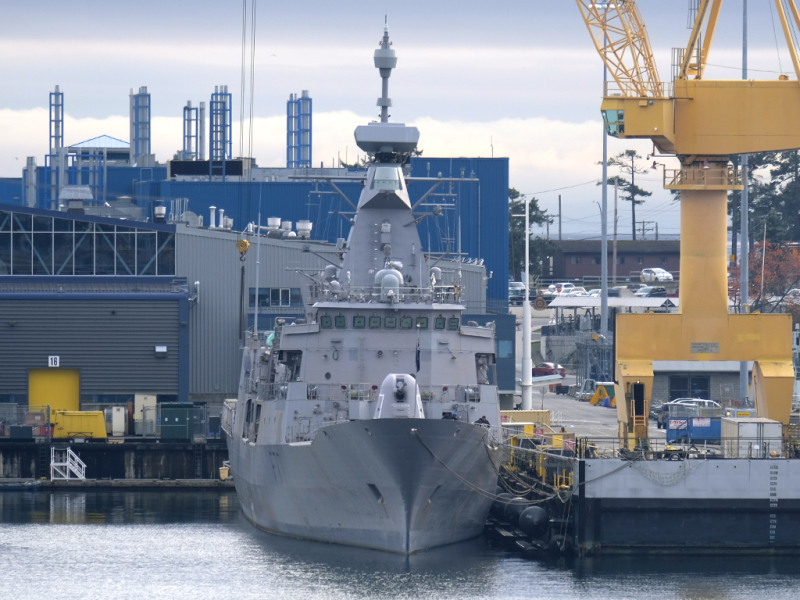 The two vessels are currently (at the time of writing) in Canada getting a midlife refit with sensor and weapons upgrades. There is arguments that the NZG still don't want to spend major money on fighting equipment as when the upgrades are done while it will be an improvement to what the vessels were, they still lack a punch or offensive power. All the upgrades are defensive capabilities and nothing to take the fight back to the enemy. These vessels are our front line fighting vessels and still don't have a long-range anti-ship missile system.
Upgrade to the Phalanx Close-In Weapons system onboard the ANZAC frigates in the early 2020s.
ANZAC Frigates Communication Upgrade request for tender 2019 Introduction into Service – 2024.
The Frigates to be replaced around 2030-35 (design and looking at what is out there has basically started to see the options) Type 26, Type 31, etc.
P-3k2 Orion's. These aircraft have served the nation well, from surveillance, sub-hunting, search and rescue and all the jobs in between. However, the airframes are old and are some of the oldest still flying in military service. They need replacing. The P-3's have recently gone through a system upgrade as a stop-gap and are nearly on par with the P-8. The good news here is the NZG has gone with the P-8A Poseidon. Was this the only or right option is hard to say? But all our major allies use this aircraft and it makes sense for New Zealand to as well, for training, interoperability, parts and servicing and variety of other reasons
The P-8's are just sub hunters and for war.
Well, sub-hunting is its primary role, but like everything, they have secondary roles as well. Search and rescue operations and other HADR surveillance. I do want to point out that the P-3... our current P-3K2's primary role is to hunt submarines and drop torpedos on them, they are hunter-killers. that is their primary role. That is what they do, however, yes they also have a great secondary role... Search and rescue operations and other HADR surveillance. The P-8 is just more modern they higher more modern tech for it's role.
There are no Submarines are in our area.
How do you know there are no submarines down here if you don't have the capability to look for them?  if we don't have the capabilities to find and hunt them then how do you know? During the cold war it was regularly reported that Soviet submarines were patrolling in the area (and one or two cases happened when I was in the Navy)... China now has this capability and I am dam sure they will send a sub down this way every so often. China on the move...

One of the things I hear is that we don't need the Anti Submarine capability. Yes we do, there is no ifs, no buts, no how come... we simply do. If we wan to be a credible fighting defence force we need that ability to hunt and kill subs if needed. Submarines are still one of the biggest threats to any nations security that is near an ocean.  If they are there and we don't have that ability to hunt and track and to if need be, kill them from the air, then our navy best stay in port if push came to shove. It is very rare that modern submarines are found and tracked for long periods of time by surface units. They are usually hunted from the air, and or from other subs... And I will repeat there is no ifs, no buts, no how come to that. 
---
---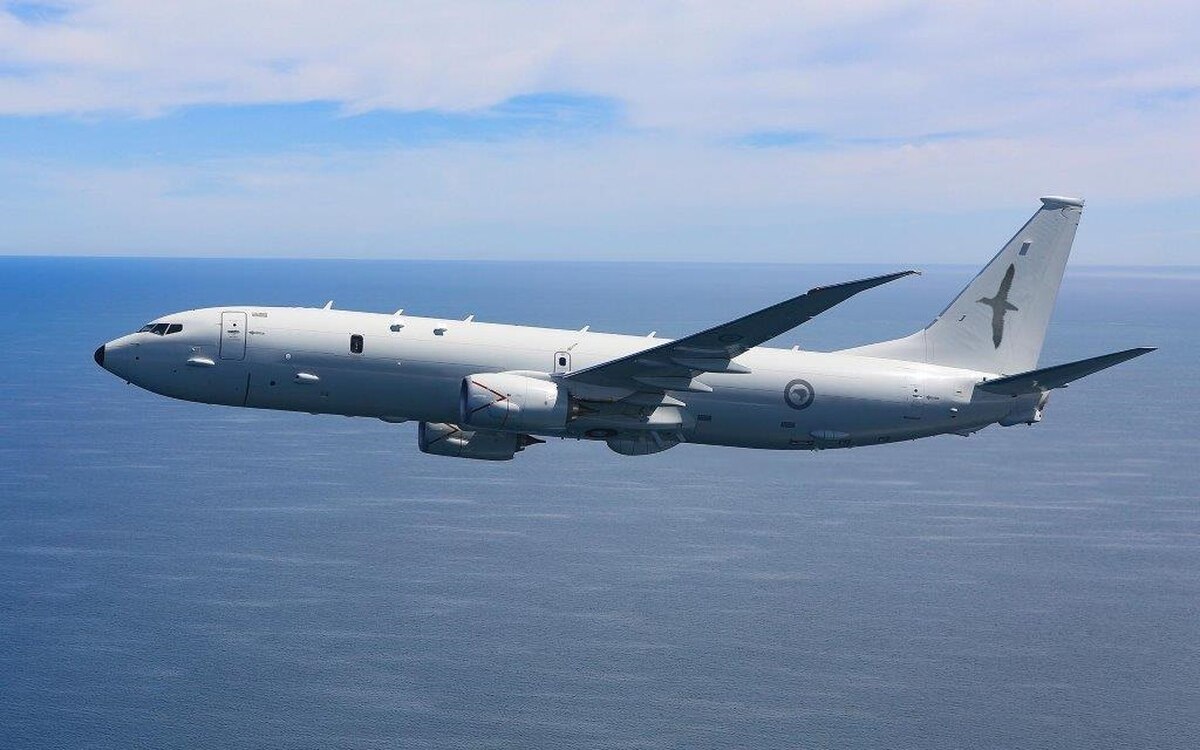 P3K's replaced with the P-8A's 2022-23.
Keeping the P8 upgraded as new tech becomes available. (this is an important note)
Possible long-range maritime surveillance drones.
C-130H Hercules. These are the workhorses of the airforce, and there is a say the only thing that can replace a Herc is another Hercules. However, like the P-3 these aircraft are even older and are coming to the end of their life. Like the P-3 the C-130's have served the country well. But as the aircraft get older it is harder to keep them in the air and have them safely do what they need to do. Out of the 6 New Zealand has usually only 1 or 2 are serviceable at a time which is pretty bad. It should be out the 6, 4 are serviceable at time. with one in light maintenance and one in deep maintenance. Well the Government has taken it to heart that only a Hercules can replace a Hercules, but at least it will be a more modern airframe and the J-30 is slightly larger and can fly slighty faster. I personally think and have always said that we need a bigger capability aircraft that can carry the NZLAV, and the NZ-90 and any future equipment that the armed forces will get... currently they LAV and NH-90 have to go by sea via HMNZS Canterbury.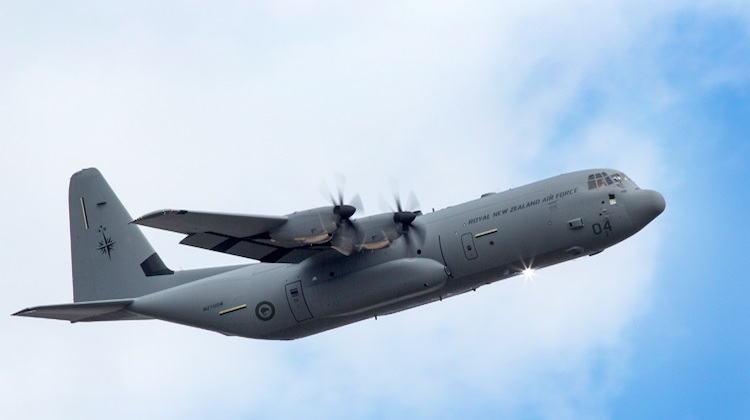 Other options were, KHI C-2, Airbus A400m, Embraer C-390, C-17 Whitetails
The C130H's are being replaced with the C130J-30 Super Hercules. 2022-23.
3rd OPV or a dedicated Southern Ocean Vessel has long been talked about since the Navy got their hands on the 2 new OPV's they identified the need for a third and one that is dedicated for the Southern Oceans. Even the HMNZS Otago and Welling can sail down there have been a few issues and have been in some southern ocean storms... The OPV's sail from the Pacific Islands to the Ross Sea which is a huge area to cover. The idea of the 2 OPV's was since we became a 2 frigate navy it was identified that the navy needs more hulls for lighter duties (which was obvious) and so Project Protector was formed. It was suggested long ago to decommission 2 of the IPV to make room for the 3 OPV. This is not because of a lack manpower or trained crew. The Navy never wanted or needed 4 IPV's this is known among the circles at the time, they only wanted 2 to do the job that was set out but the current government of the day. 
They had the same issue with the older Lake Class IPC's, though these were even worse at sea, and smaller and lighter (oh the memories of these...) Even when all four were operating it was rare to see all four on patrol... it was rare to see 2 on patrol at the same time. Two IPC's were decommissioned early as the Navy only needed two to do the required job. Which was to patrol the 12nm limit. The new replacement Lake Class IPV's while a better vessel, bigger and better at handling the seas, can go further afield, the Navy only needed two to do the job that was asked but ended up with four.  
However, I am going to say since they never replaced the Naval Reserves Moa class IPC's the 2 IPV's should have been given to the reserves, one in Wellington and one in Christchurch/Dunedin. Failing this donate them to the Pacific Islands, one to Samoa and one to Tonga etc... This would show that NZ is actually willing to put it's money where its mouth is.
Selling 2 of the IPV's - 2020 the two IPVs have already been decommissioned.
Current OPV's to get upgrades (most likely communications and sensor upgrades.) Completed by 2022.
Third Southern Ocean OPV to purchased mid-2020s.
2nd Enhanced Sealift Vessel. As we all know HMNZS Canterbury had a rough start in life but is now showing her worth. The design faults and concerns were bought up during construction but not solved. She does not have a "well dock" and had stabilisation issues in high seas when not carrying a load and light on fuel... One of the reasons for this is she doesn't have standard stabilizers and uses ballast tanks instead this is due to one of her multi-roles was to go south and external stabilizers could be damaged in light ice... However, I can not ever see her going that far south in her life.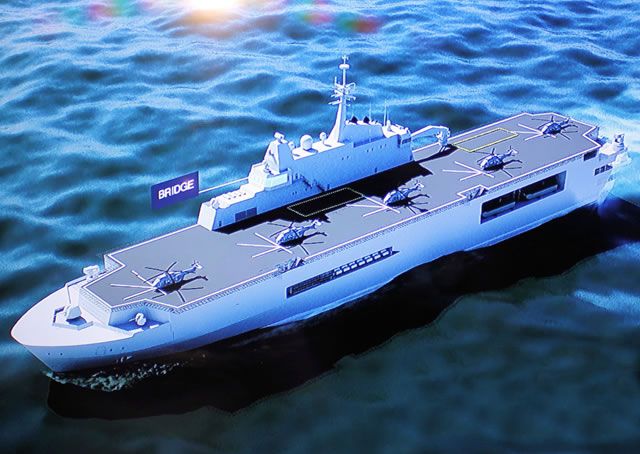 The 2nd enhanced sealift vessel is because the NZG and NZDF had identified HMNZS Canterbury's use and capabilities, and what could be, as well as Canterbury can only be in one place at a time. The new vessel will be bigger better carry more equipment, aircraft and troops, and will have a "well dock"
2nd Sealift vessel most likely LPD (possibly a small LHD like the Endurance E-170) with well dock by 2028.
HMNZS Canterbury is getting communications and sensor upgrades completed by 2022 
HMNZS Canterbury withdrawn from service and replaced 2035.
---
---
NZLOV. The New Zealand Army's Pinzgauer Light Operational Vehicle or NZLOV's are no longer able to do their duty in a modern warfare scenario, even though these vehicles are only 10-15 years old. They are too lightly armour to meet today's threats of IED's an and even RPG's in urban warfare. One of the main contenders is most likely the Australian built Bushmaster this due to that 5 Bushmasters operated by the New Zealand Special Air Service (NZSAS) designated as the Special Operations Vehicle – Protected Heavy (SOV-PH). A memorandum of sale had been under negotiation with the Australian Defence Force for the transfer of the Bushmasters in 2017. In 2018, the NZ Ministry of Defence reported it had been signed.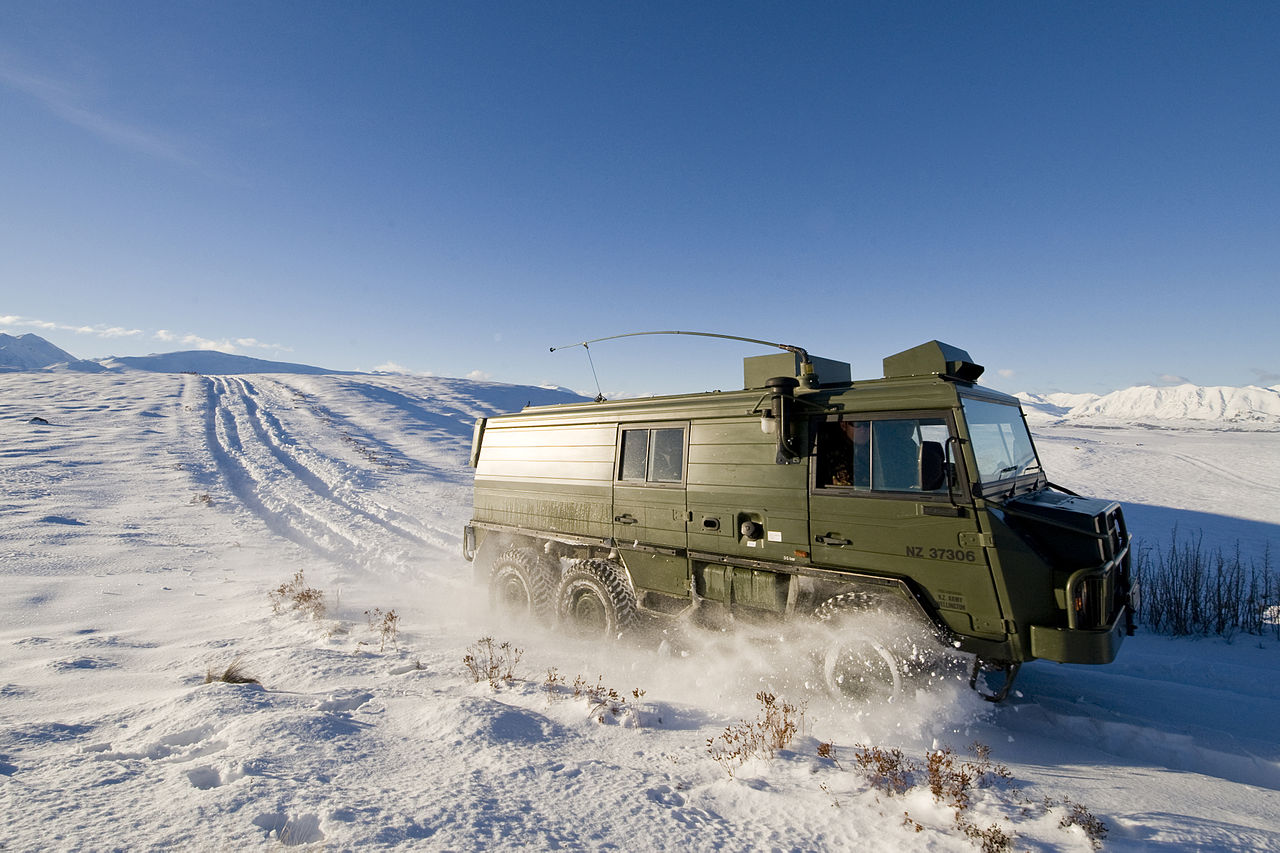 The LOVs are to be replaced in 2024.
SeaSprite SH-2G(I) are due to be replaced in around 2027/28. Orginally when the Navy were wanting to replace the ageing WASP they wanted to go with the SuperLynx as it was a proven design and helo that was and still is in operation by many countries. However, the NZG initially ordered 5 SeaSprite SH-2G(NZ). When the new OPV's and Canterbury came in to service it was quickly noticed that there were not enough aircraft to go around and the aircraft had flow more hours than initially thought... and a replacement program was started.
These are aircraft were a little controversial at the time when they were purchased to replace the SeaSprite SH-2G(NZ). Basically put the (NZ) variant were new-built aircraft but the Avionics were not as modern. The (I) variant were the previous Australian variant that the project was eventually cancelled due to cost over runs and various issues with the avionics. Simply put Aussie wanted 2 man crew Pilot and TACO and the pilot need hands free to operate which it would veer off, NZ and RNZN operate with a 3 man crew and therefore the pilot doesn't require hands free. Also Kaman continued to work on the issue and solved main of the bugs. The other thing was these aircraft were not new builds but reburbished airframes and classed as zero hours.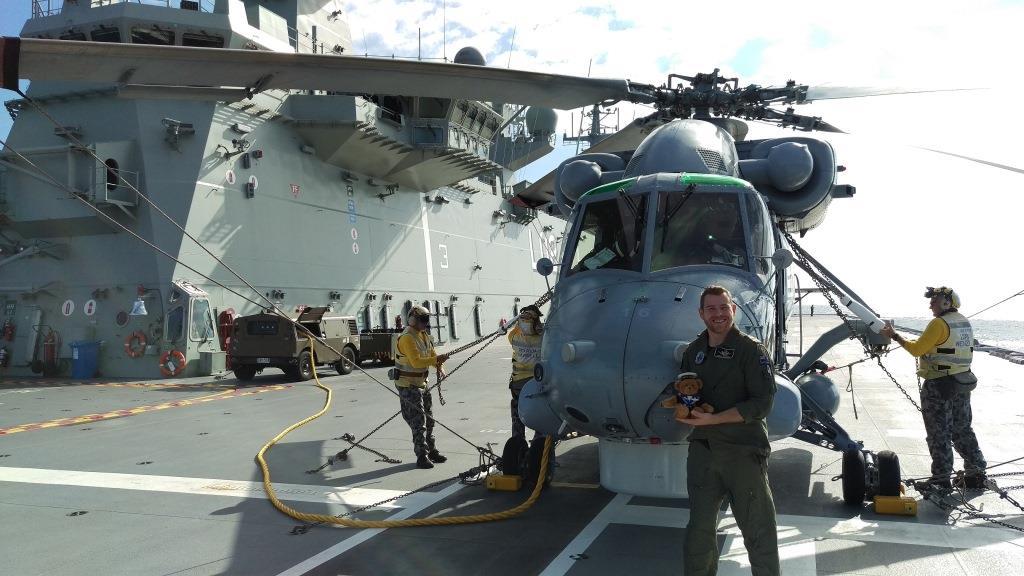 There are too many options to list that would be a good replacement, however the Kaman SeaSprite SH-2G(NZ) replacement will be a difficult choice as the SeaSprite SH-2G(NZ) is in the top of its class for a light maritime utility do it all sub hunter helo.
The SeaSprite will be replaced by 2027/8.
The Boeing 757's are the other workhorses of the AirForce from troop deployment, to supply Scott Base to VIP and general duties, operate in transport, freight, cargo and troop movement roles. They can also be converted for medical use in emergencies. These aircraft replaced the ageing 727s in 2003, and have quietly been doing their job in the background with hardly any fuss. While there have had a few break downs here and there, this is to be expected on any vehicle. They were bought second hand in 2003 and have 17 years of service in the RNZAF.
Replace Boeing 757's tenders 2024 and in service 2028.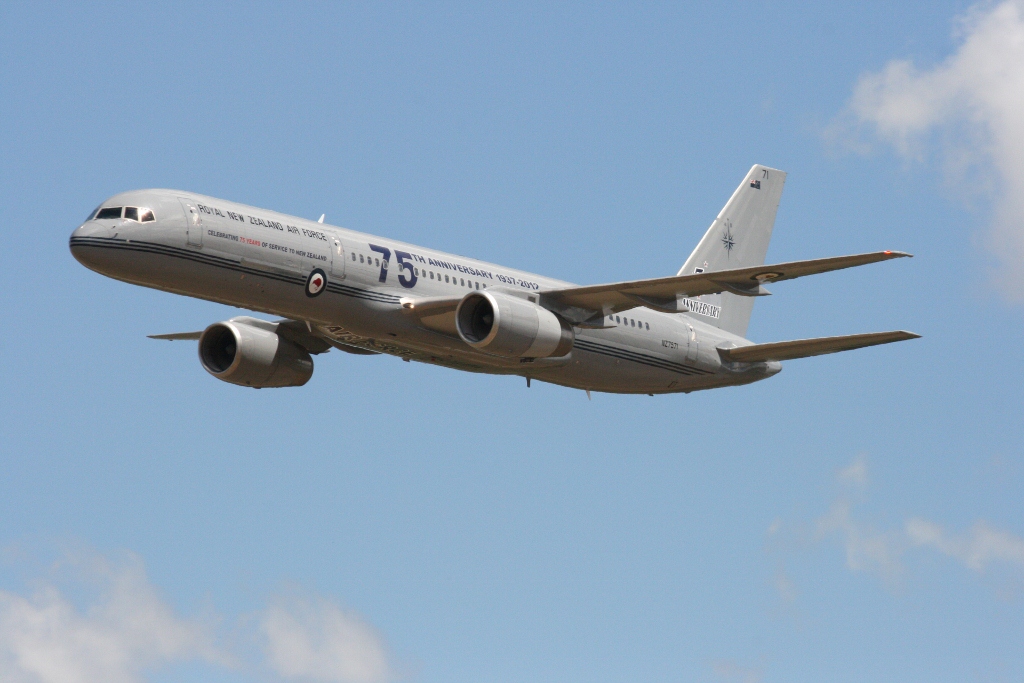 Again there are many suitable options however I would hope that the NZG get a 3rd airframe.
The NZLAV or LAVIII is due to be either replaced or upgraded and in service by 2033. These vehicles have been much controversy from having 105 of them when the Army only require around 80, the cost of them when the airforce lost it's ACF, to the Army not having any heavy armour. The LAV has to be stripped to fit into the C-130 and even then the weight makes it so the C-130 can hardly get to Australia for deployment. This may be better with the new C-130J-30 Super Hercules. But they will still need to be stripped down and reassembled.
This one I am going to say is outside my expertise, but I do hope that they also include some heavy tracked armour amongst the mix.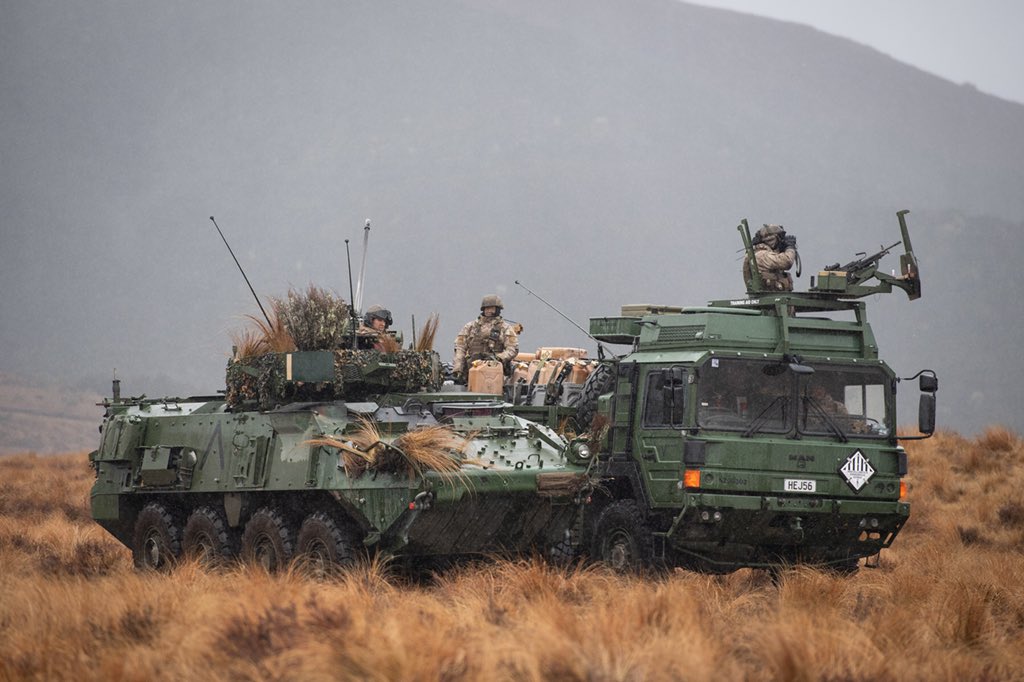 The NZLAV either to be replaced or upgraded. Request for tender – 2025 service 2033?
Increase the size of the NZ Army to 6000 personnel by 2035.
Other items that are already upgraded.
NZ Army Weapons upgrades (over the years)

 MARS-L personal weapons.
Barrett M107A1 Anti-Materiel Rifle
Barrett MRAD (Multi Role, Adaptive Design) Sniper Rifle
Glock G17 Gen 4
Designated Marksman Weapon (DMW) 7.62mm Rifle
Benelli M3 (NZ) Tactical Shotgun
Javelin Medium Range Anti Armour Weapon
H&K 40mm Grenade Machine Gun

Upgraded personal kit & Soldier Modernisation
All-round upgraded communications.
MHOV vehicle replacement.