Emergency services went to the aid of an injured motorcyclist understood to have hit a parked car on Fawcett St in South Dunedin tonight.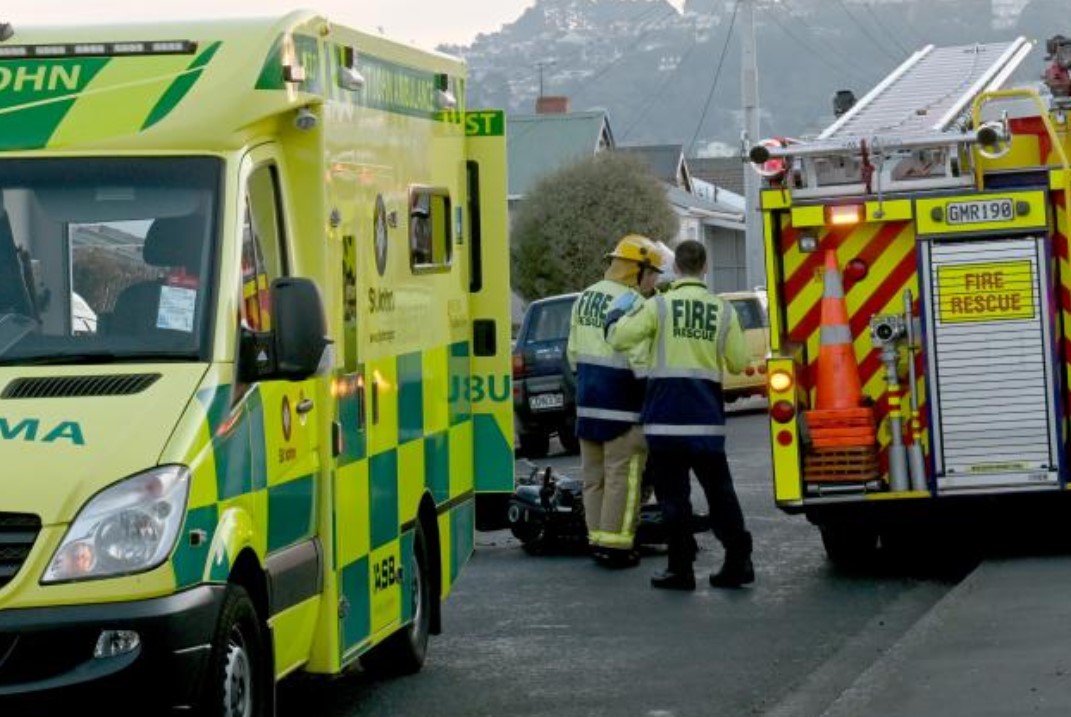 A motorcyclist was hurt after a crash on Fawcett St this evening. 
The accident happened about 6.45pm, and a police spokeswoman said the man was taken to Dunedin Hospital with serious injuries.
Three police cars, two fire engines and an ambulance attended.