There are 36 new cases of coronavirus in New Zealand, bringing the total number of confirmed cases to 102. 
Director-General of Health Ashley Bloomfield updated the number of confirmed cases at a press conference on Monday.
Over half of the new cases are directly related to overseas travel, while the remaining two are being treated as community transmission. 
Of the two cases suspected of being community transmission, one - in Auckland - is new, and the other is a case in Wairarapa reported on Sunday. 
Prime Minister Jacinda Ardern would address NZ's coronavirus threat alert level - currently at Level 2 - on Monday afternoon, Bloomfield said.
At Alert Level 2, people are asked to reduce contact with others. People over 70 years of age or who have pre-existing health conditions are advised to stay home.  
Just over 1200 tests were carried out on Sunday. A total of 7400 have been carried out overall.
---
---
"Most of our cases are still from people who travelled to New Zealand from overseas," Bloomfield said. "An increasing number is people who have had close contact with those who have been overseas.
"I expect that we will continue to see more cases each day. We are doing a lot of testing now."
A new Ministry of Health team has been set up to oversee contact tracing, Bloomfield said. It can deal with up to 50 new cases every day and be scaled up if necessary.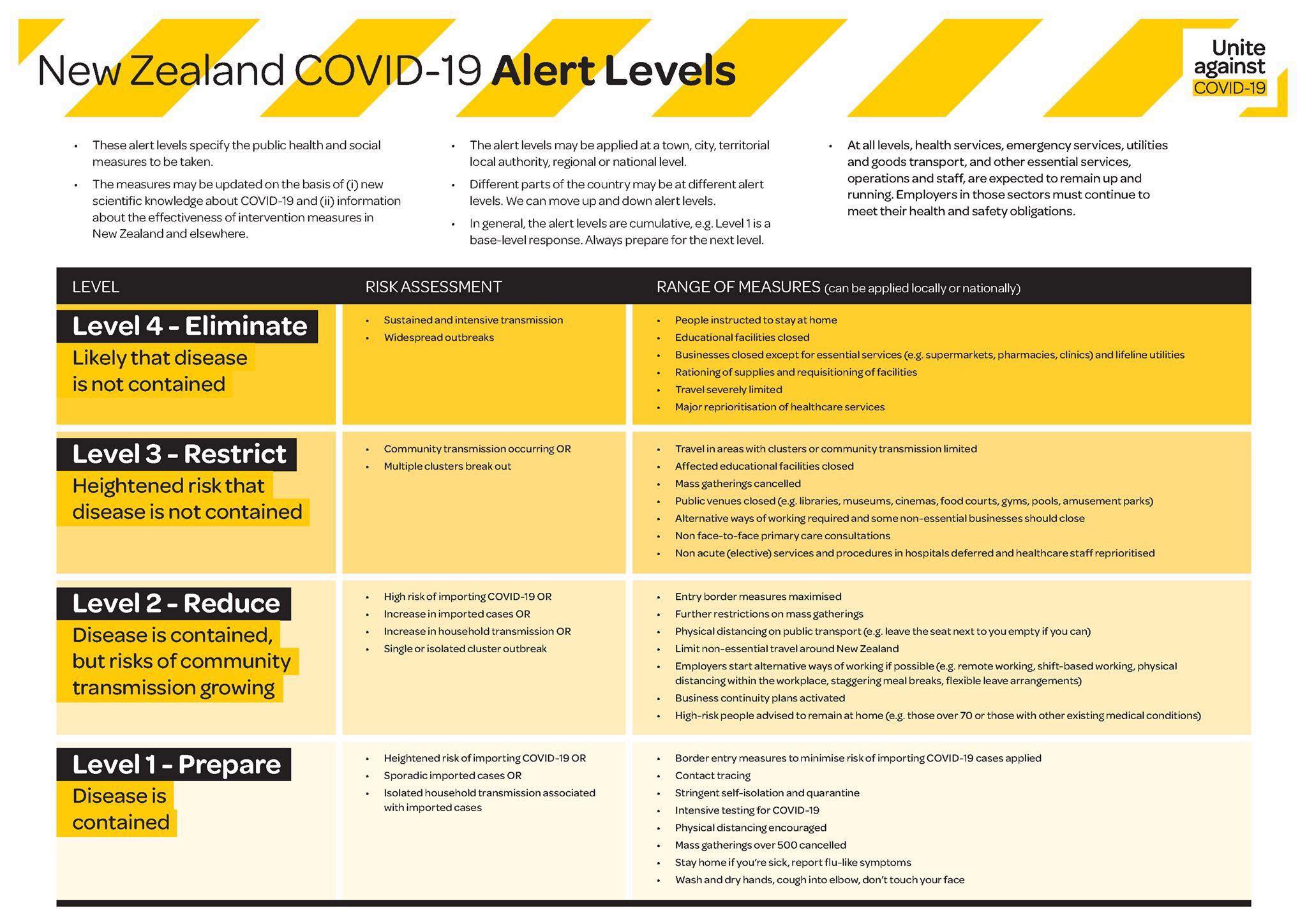 The ministry was also completing a stocktake of ICU capacity, which would be publicly released. Bloomfield said he was "encouraged" by the stocktake so far. 
There were 14 new cases of coronavirus on Sunday, bringing the total number of cases to 66. That was the highest one-day rise in the number of Covid-19 patients to date. 
Director-General of Health Dr Ashley Bloomfield addresses media on 23 March 2020 at
12:30
pm, to give an update on COVID-19 (novel coronavirus).