Came back a little early from a quilting weekend and went out with Nighthawk.
We were going to go to drive randomly and find somewhere but I decided on Brighton Beach Café. Nice drive out and quickly decided that we were quite hungry.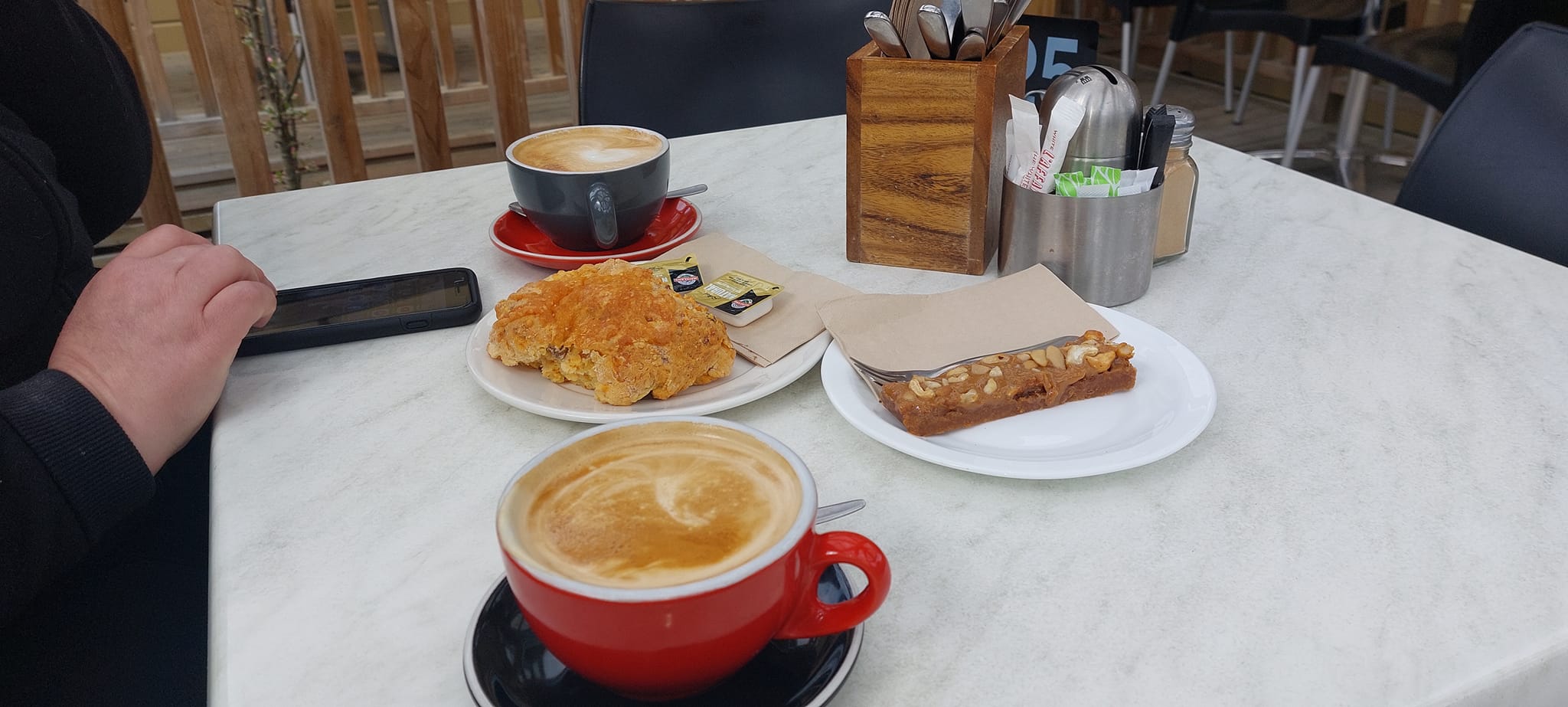 Nighthawk decided on cheese roll and a sausage roll and I went for a cheese roll and a savoury scone. Nighthawk then decided that he wanted a sweet treat as well and went for a cashew caramel slice – looked like it was gluten free. Apparently very sweet.
---
READ MORE
---
With coffees it came to $40, so quite good value. The cheese rolls were tasty and well toasted so nice and gooey. Savoury scone was slightly crumbly but very tasty. Nice coffee and decent service.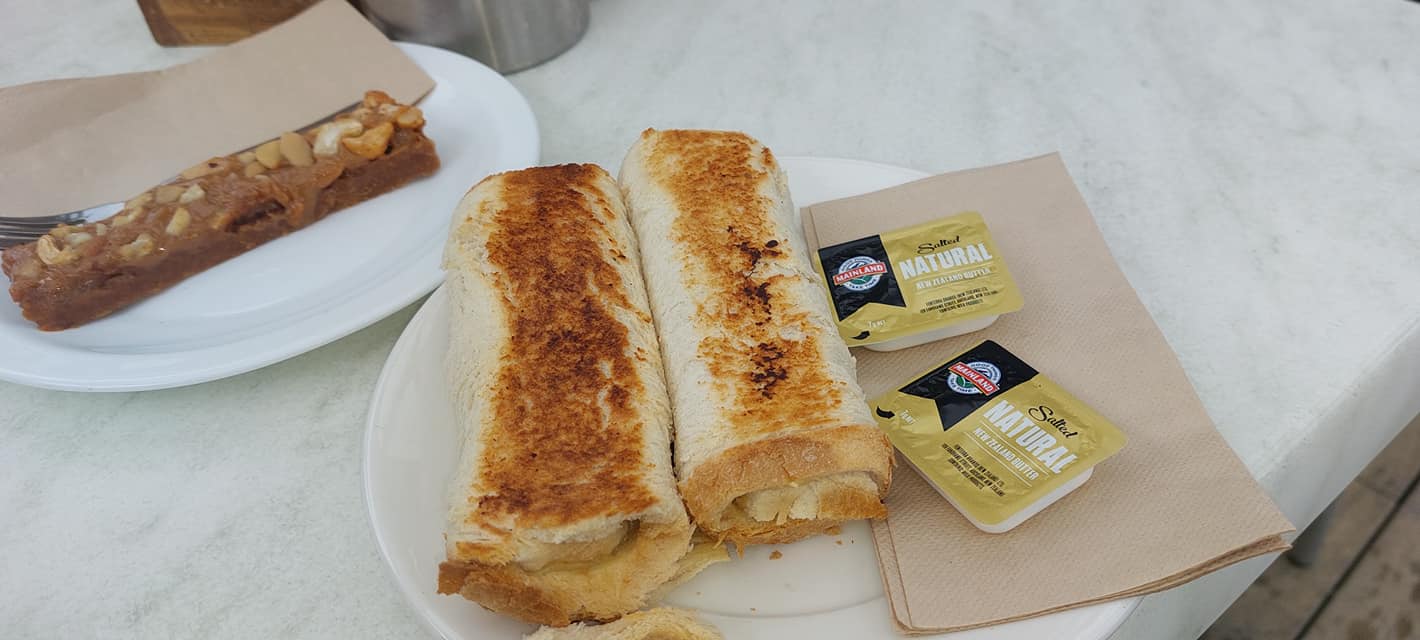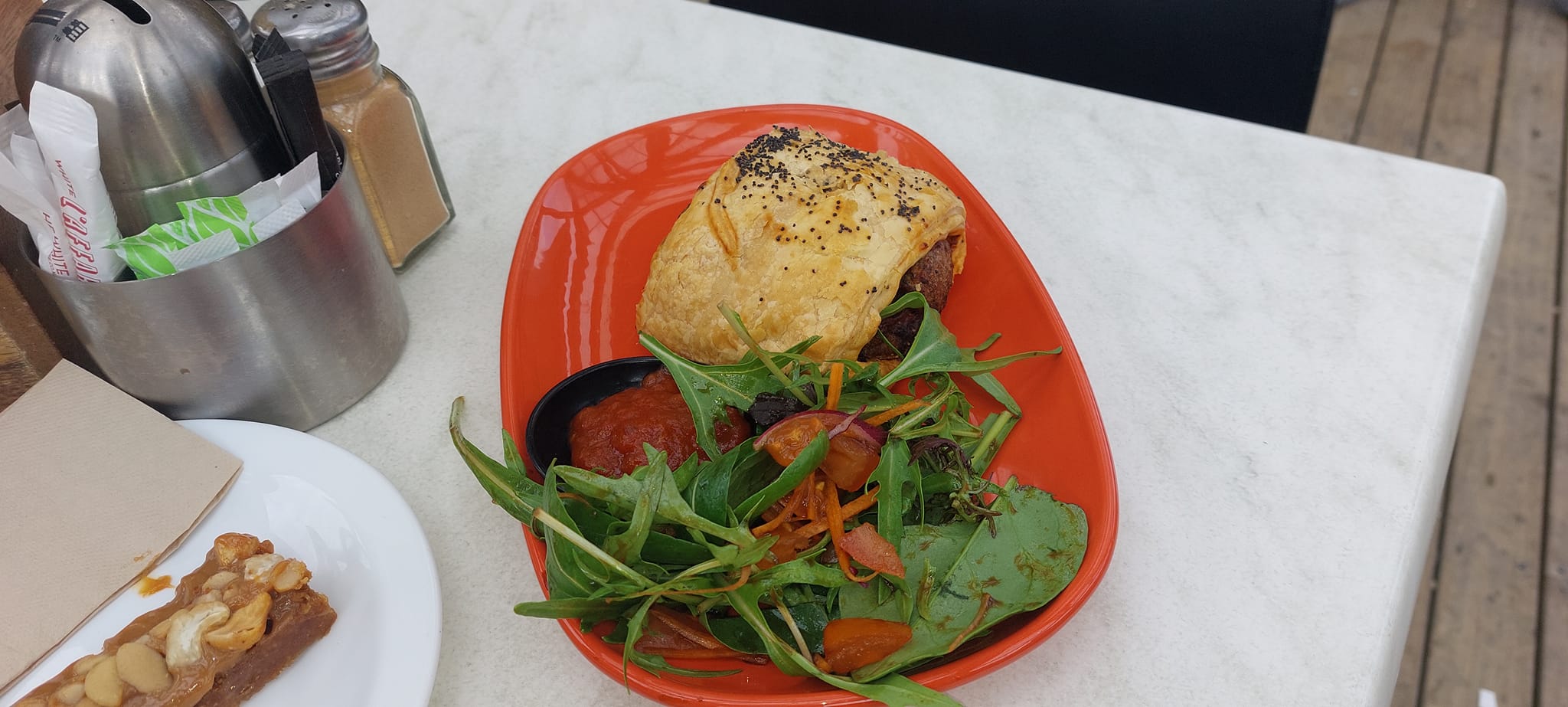 Nice atmosphere, outdoor seating at the back and front of the café which looked like it was dog friendly, really had the café feel, so we will absolutely go again and meet with friends.