Civilians leave on visiting HMNZS Canterbury after pandemic combined with medical condition had left them stranded.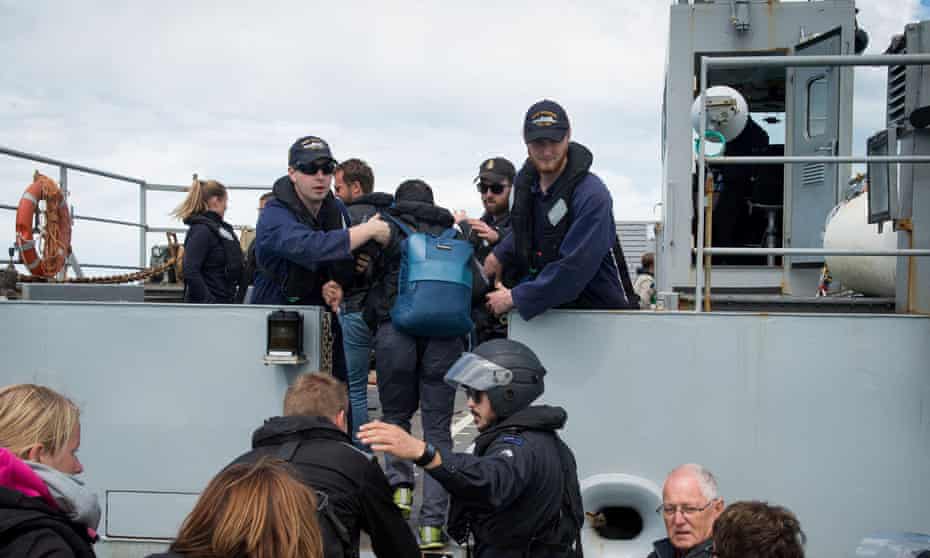 New Zealand's navy has conducted an unusual mercy mission to retrieve two people stranded in Singapore for 18 months due to Covid-19.
A medical condition meant the two could not fly to New Zealand, and their shrinking bank balance made staying in Singapore difficult.
The couple, whose case was first reported by Stuff, received a special exemption to travel on board the HMNZS Canterbury, which was being refurbished in Singapore at the time. The ship left Singapore in November 2021. The journey took 19 days, meaning the couple did not need to quarantine upon arrival in New Zealand.

Disclosed government emails demonstrate a concern the mission could set an inconvenient precedent. However, one official wrote: "It is not a Dunkirk-style evacuation of [New Zealanders] from south-east Asia."
In a separate email the official wrote: "If we establish a precedent whereby people who have no ability to fly find themselves at a place where there is a [navy] vessel, that is heading for [New Zealand], with available space and medical staff on board, I can live with that."
New Zealand's foreign ministry noted that the case involved a "very specific and unusual set of circumstances" and declined to comment further.
According to documents released under the Official Information Act, the mission occurred after an adviser to New Zealand's high commission to Singapore interceded on the pair's behalf, saying their position was "very unique" and he feared "their situation could turn into one that is even worse".
As 2022 begins, and you're joining us from New Zealand, there's a new year resolution we'd like you to consider. We'd like to invite you to join more than 1.5 million people in 180 countries who have taken the step to support us financially – keeping us open to all, and fiercely independent.
In 2021, this support sustained investigative work into offshore wealth, spyware, sexual harassment, labour abuse, environmental plunder, crony coronavirus contracts, and Big Tech. It enabled diligent, fact-checked, authoritative journalism to thrive in an era of falsehood, sensation, hype and breathtaking misinformation and misconception.
In 2022, we'll be no less active, with a cluster of elections (France, Brazil, the US to say the least), economic pinch points, the next phase of the pandemic, the gathering climate emergency and the first 'winter World Cup' to keep us busy.
With no shareholders or billionaire owner, we can set our own agenda and provide trustworthy journalism that's free from commercial and political influence, offering a counterweight to the spread of misinformation. When it's never mattered more, we can investigate and challenge without fear or favour.
Unlike many others, Guardian journalism is available for everyone to read, regardless of what they can afford to pay. We do this because we believe in information equality. While others commoditise information, we seek to democratise it. Greater numbers of people can keep track of global events, understand their impact, and become inspired to take meaningful action.
If there were ever a time to join us, it is now. Every contribution, however big or small, powers our journalism and sustains our future.