Image Editor
Subcategories: 0
Files: 9
Photo editing software is used to manipulate or enhance digital images. This category of software ranges from basic apps, which are able to apply simple effects, to industry-standard programs used by professional photographers for more advanced needs
Downloads: 9

WPanorama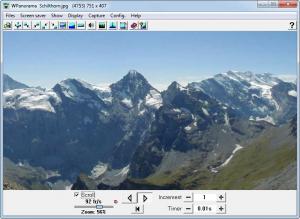 WPanorama is an image viewer, specially designed for panorama pictures. It displays the panorama images by scrolling them horizontally or vertically on the screen, and can also run in full-screen or screensaver mode with additional options.
WPanorama supports 360 degree scrolling, as well as back and forth scrolling with adjustable scroll speeds, mirror mode and more. In addition to viewing panorama images, WPanorama can also be used to create and view photo slideshows of regular size images. Other features include export to AVI video, optional background music, support for Geotags and more.
Operating System :

Tux Paint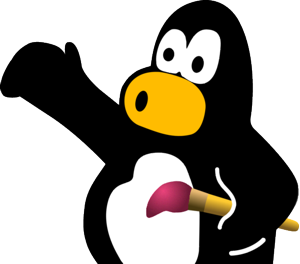 Tux Paint is an easy-to-use drawing program, designed for children ages 3 and up. It offers a simple interface, with large, colorful buttons and sound effects. Although designed for kids, the program is not limited to simple paint operations, but includes a good array of features like paint effects (rainbow, fading, sparkles etc.), auto-fill, text insertion, shapes, image gallery, image stamps and more.
The program can either run in normal windowed mode, or full screen. Tux Paint is easy enough to be used by young children, yet provides enough features to keep them using it as they grow older.
Operating System :

Fotosketcher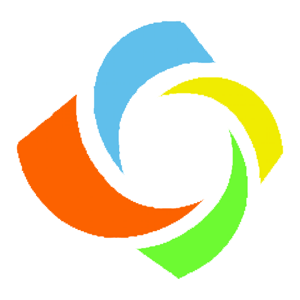 Convert Photos Into Pencil Sketches Or Paintings. FotoSketcher converts your digital images into pencil sketches, pen and ink drawings or various painting styles (watercolor, oil painting etc.). Just load the photo, select the desired sketch style and the program will instantly apply the effect.You can tweak various drawing parameters to simulate different drawing styles, add a photo frame or text, and save the digital sketch as new image without changing your original photo.In addition to sketch and paint conversions, Fotosketcher can also apply vintage photo and sepia effects.
20 effects
Over 20 different styles are available from pencil sketches to watercolor or oil paintings, pen & ink drawings and cartoons. Turn photos to paintings (landscapes, architecture, portraits, etc.) automatically!
Operating System :

Photopea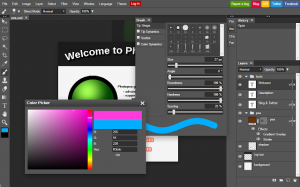 Photopea is a web-based graphics editor which can work with raster and vector graphics. It can be used for image editing, making illustrations, web design or converting between different image formats.
Online photo editor. Open, edit and save PSD and XCF - Photoshop and Gimp files. Convert between PSD, XCF, JPG, PNG and WebP. Being web based Photopea will work on any operating system with any web browser.
Photopea is advertising-supported software.
Operating System :

GiMPShop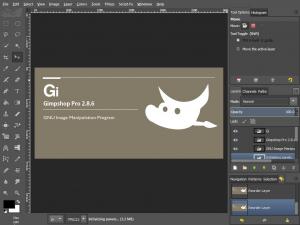 Looking for a free alternative to Photoshop? You found it. Gimpshop can get the job done, whether you're a beginner or a seasoned pro. Gimpshop has become preferred software for photo & image editing among more professionals than ever. Layers, channels, masks,
GIMPshop was a modification of the free and open source graphics program GNU Image Manipulation Program, with the intent to replicate the feel of Adobe Photoshop. Its primary purpose has been to make users of Photoshop feel comfortable using GIMP.
Operating System :